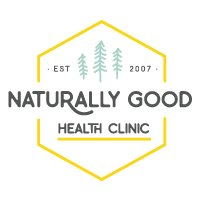 Tanya Holmes
Registered Massage Therapist
Tanya Holmes
Registered Massage Therapist
I have always been interested in alternative health care and non- medicinal treatments of the mind and body. Working with Dr. Sagan at the Naturally Good Health Clinic has been a perfect fit.
I graduated from Mount Royal College in 2005 and Foothills College of Massage in 2006. At Mount Royal, I studied Traditional Chinese Medicine and am certified in Acupressure and Reflexology. I am also certified in the Bowen Technique and have my level 2 Reiki. Having such a diverse range of modalities in my background is what I believe makes me the therapist I am today.
I truly believe there is no one way that is the "right" way. Everyone must find what works best for them and what they are comfortable with. With an open mind and positive outlook, we can discover many different ways to achieve health and happiness.
With my background as a Birth Doula and Lamaze Certified Childbirth Educator, I specialize in Perinatal massage. However, I enjoy treating people of all ages and conditions. Through constant education and research, I continue to learn, but it is truly from my experience with my clients through the years, that really helps my practice grow! From relaxation massage, to sports injury, to motor vehicle accident recovery, I can help you discover wellness and balance.
Contact Us
Ask a question or inquire about booking an appointment below.
1904-B 20 Ave NW Calgary, Alberta T2M 1H5
info@naturallygoodhealth.com