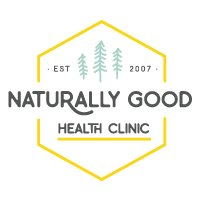 Our Blog
The Naturally Good Health Clinic
If you're constantly craving sweets and snacking through your day or night, then you're probablynot getting enough protein in your diet.Protein is one of our major macronutrients, along with carbohydrates and fats. Protein isessential for building muscle and fueling...
read more

Customized Diet Plans
We are also are able to create customized diet plans to help show you
exactly what to eat! This is awesome when you've been told you're sensitive to
gluten, dairy, eggs and sugar!
Book your appointment today.
It's time to stop doing this on your own and get some expert advice.
1904-B 20 Ave NW Calgary, Alberta T2M 1H5
info@naturallygoodhealth.com