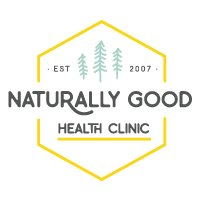 Massage Therapy & Counselling
The Naturally Good Health Clinic

Massage Therapy
Therapeutic massage can be integral to the healing of acute and chronic injuries. Massage is beneficial for relaxation, pain relief, posture and body alignment. Numerous types of bodywork can be utilized within your treatment time to address what you may be dealing with. Our massage therapists are registered and their services are claimable through extended health insurance plans.
Learn more about the Massage Therapists at
Naturally Good Health Clinic:

Counselling
Somatic Experiencing is a gentle, non-cathartic approach to working with effects of trauma and chronic stress. The way this is negotiated is through building your capacity to regulate your own nervous system. Simply put, we slow things down enough in the present, for the body to complete some kind of innate self-protection response.
Although we cannot change the past, we can re-negotiate our relationship to our experience in the present. Traumatization occurs when our capacity to cope through something, is overwhelmed because it just happens too fast for us. In re-negotiating trauma, slowing down and building a sense of safety or "friendliness" with our bodies, is a necessary first step to allow this capacity to show up!
Learn more about our Counsellor at
Naturally Good Health Clinic:
Contact Us
Ask a question or inquire about booking an appointment below.
1904-B 20 Ave NW Calgary, Alberta T2M 1H5
info@naturallygoodhealth.com